Frequently Asked Questions
Some of the most common questions asked about Website Design & Development.
If you are not happy with your draft site, remember we have a comprehensive revision process to capture any feedback to improve the site. If you are still not happy after this, we offer a money back guarantee at no risk to you.
​Yes, all of our websites are smartphone and tablet-friendly and standard with our website development service. ​​
We can! We provide on-going support for many of our clients.
The process we use to build your website takes a certain amount of time and a lot of planning and research. Unlike other agencies, we DON'T use templates. We build your website from scratch, which means you get a unique design tailored around your business. Buying a website from us should not just simply be seen as a business expense as your website is a sales tool that should earn you money.
It takes approximately 6-10 weeks to build a website from start to finish, providing we have all the information from you. Our full web design process is broken down here. Generally speaking, the website will only take a long time if we are still waiting for text and images from yourself.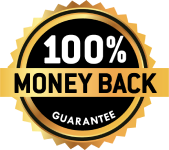 GUARANTEED SAFE CHECKOUT

$799 Landing Page

---

1 year domain and hositng

Search Engine Optimization

1 Month Free Website Maintaince and Fixtures

100% Money Back Guarantee
---
$1200 Business Website

---

1 year domain and hosting

Search Engine Optimization

3 Month Free Website Maintaince and Fixtures

100% Money Back Guarantee
---
$1600 Corporate Website

---

1 year domain and hosting

Search Engine Optimization

3 Month Free Website Maintaince and Fixtures

100% Money Back Guarantee
---