Frequently Asked Questions
Some of the most common questions asked about Social Media Marketing.
A Social Media Agency, or Social Media Marketing Agency works to grow your social media presence and following through tailored social media packages. Agencies optimise social media profiles, create both visual and written content for posts, and engage with users to grow your business social media accounts.
While the natural assumption is that you should be on all the popular platforms, this can be counterproductive if not executed with a strategy. Instead, focus on a couple of platforms that are highly popular among your target audience. So the best platforms to use will vary for each business.
Growing your social media following involves a lot of planning and strategizing as well as posting the right content and targeting the right audience.
There are a few things you need to begin marketing on social media – a goal, a target audience and a strategy.
Social media marketing and advertising can help you increase your return on investment, as the cost of advertising on these social media forums is often less than the return, giving you more revenue. Because you use digital marketing, you can reach hundreds and thousands of people by simply targeting ads, reducing your advertisement costs. Facebook and Instagram help you in attracting your potential buyers, and at the same time, they aim to keep the potential customers engaged on their specific social media networks so that you and they both can benefit from this.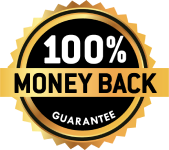 GUARANTEED SAFE CHECKOUT

Choose the Plan That's Right For You
$299 Standard Package

---

Social Channels(Facebook, Instagram)

Set Up and Optimization Of Business Page/Profile

Advertisement Campaigns ( Ads Payment Not Included ) Upto $50

Monthly Reporting & Goal Evaluation
---
$449 Midway Package

---

Social Channels(Facebook, Instagram, Twitter)

Set Up and Optimization Of Business Page/Profile

Social Media Engagement Campaigns

Advertisement Campaigns ( Ads Payment Not Included ) Upto $100

Monthly Reporting & Goal Evaluation
---
$599 Elite Package

---

Social Channels (Facebook, Instagram, Twitter, LinkedIn, Pinterest )

Set Up and Optimization Of Business Page/Profile

Social Media Engagement Campaigns

Advertisement Campaigns ( Ads Payment Not Included ) Upto $200

Monthly Reporting & Goal Evaluation
---