SkyQ is Sky's new home wireless entertainment system. It gives users the most premium TV viewing experience. One app with more ways to watch. With the SkyQ app you can enjoy your favourite TV and recordings anywhere around your home. You'll be able to find recent recordings and downloads so you can catch up on your favourite shows in an instant. For the first time you can access shows and recordings from your box on your tablet around your home. Find and manage recordings easily without interrupting your viewing experience on the SkyQ App.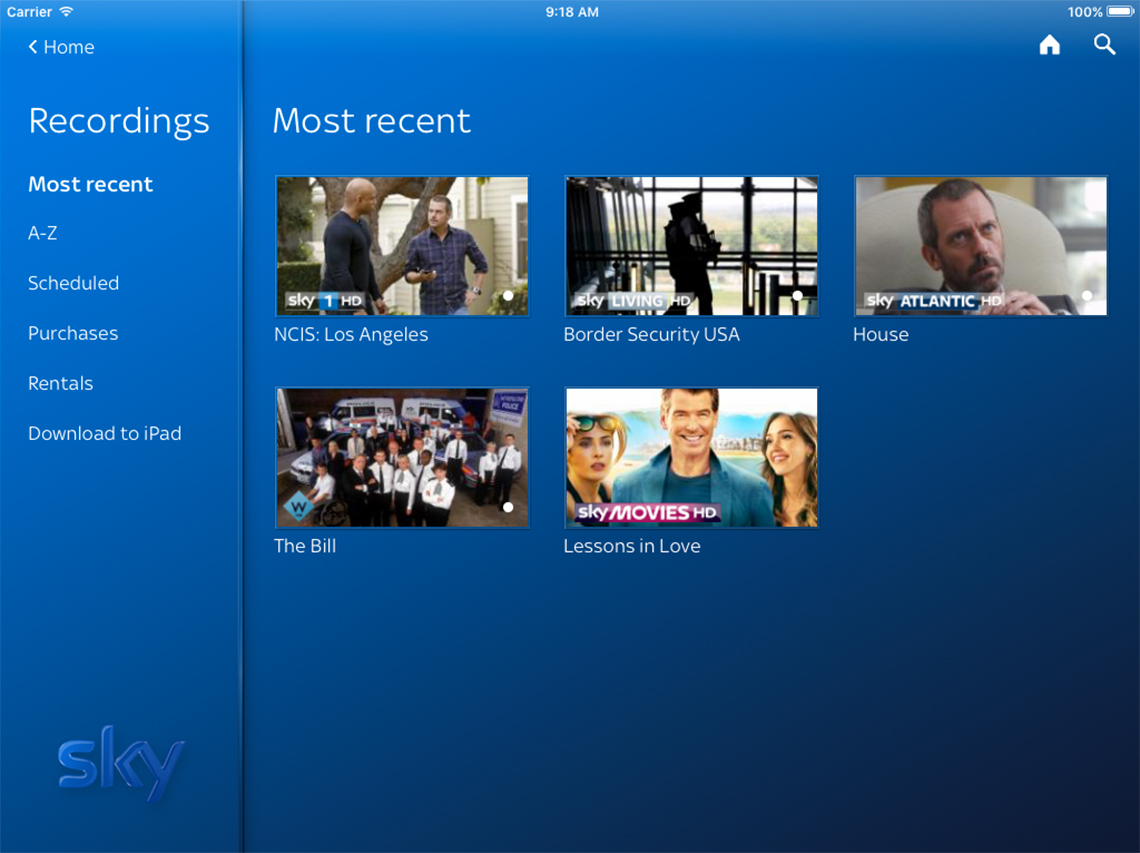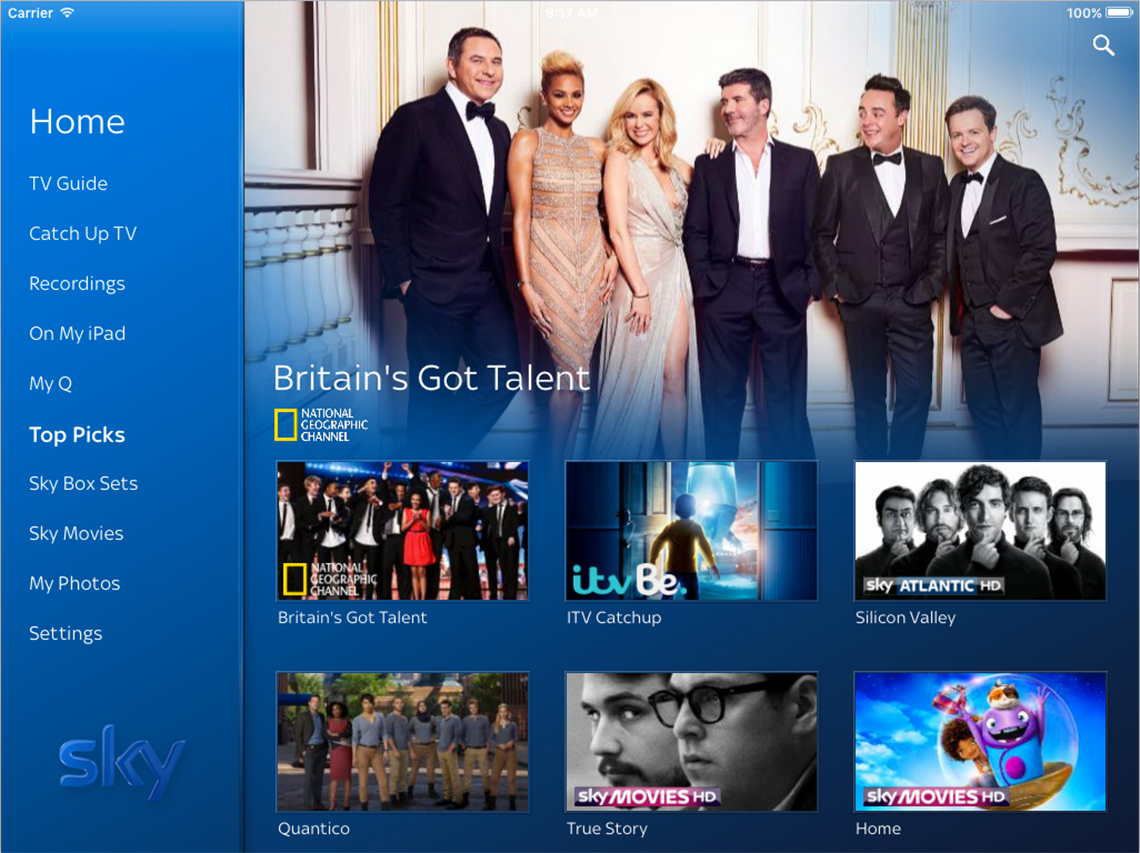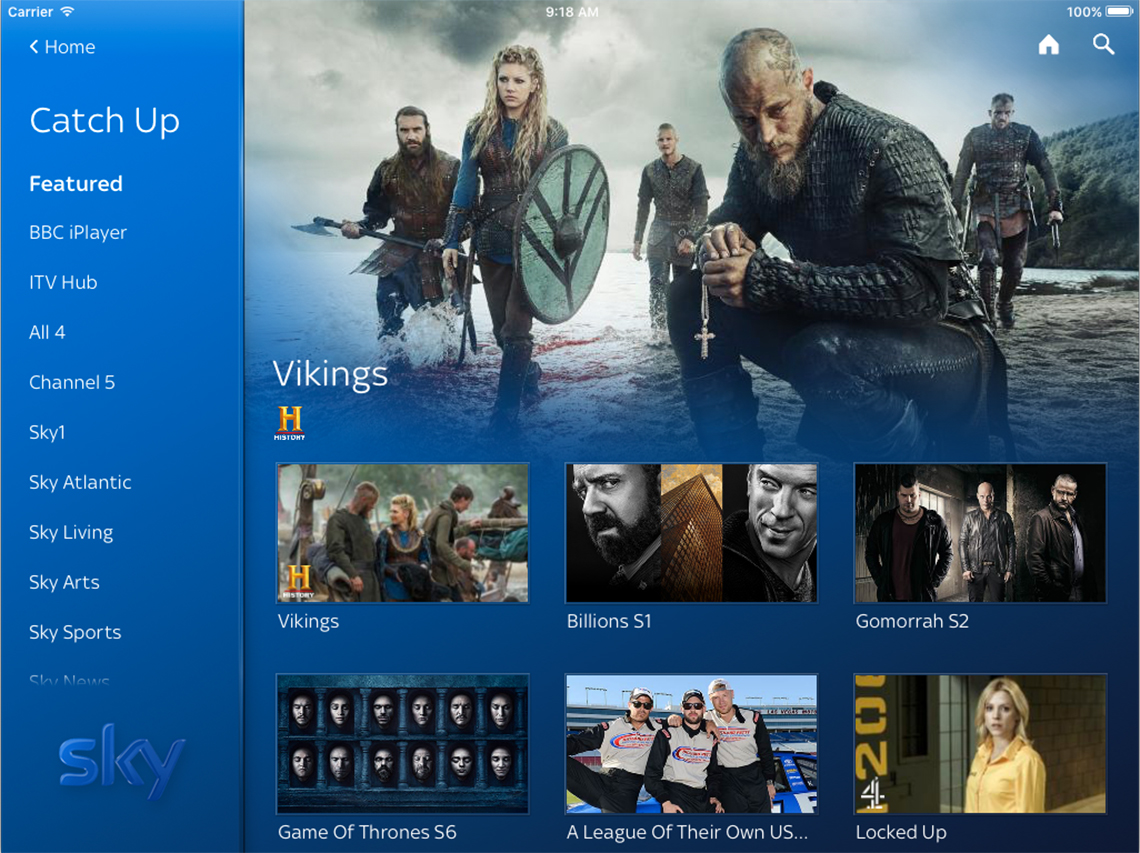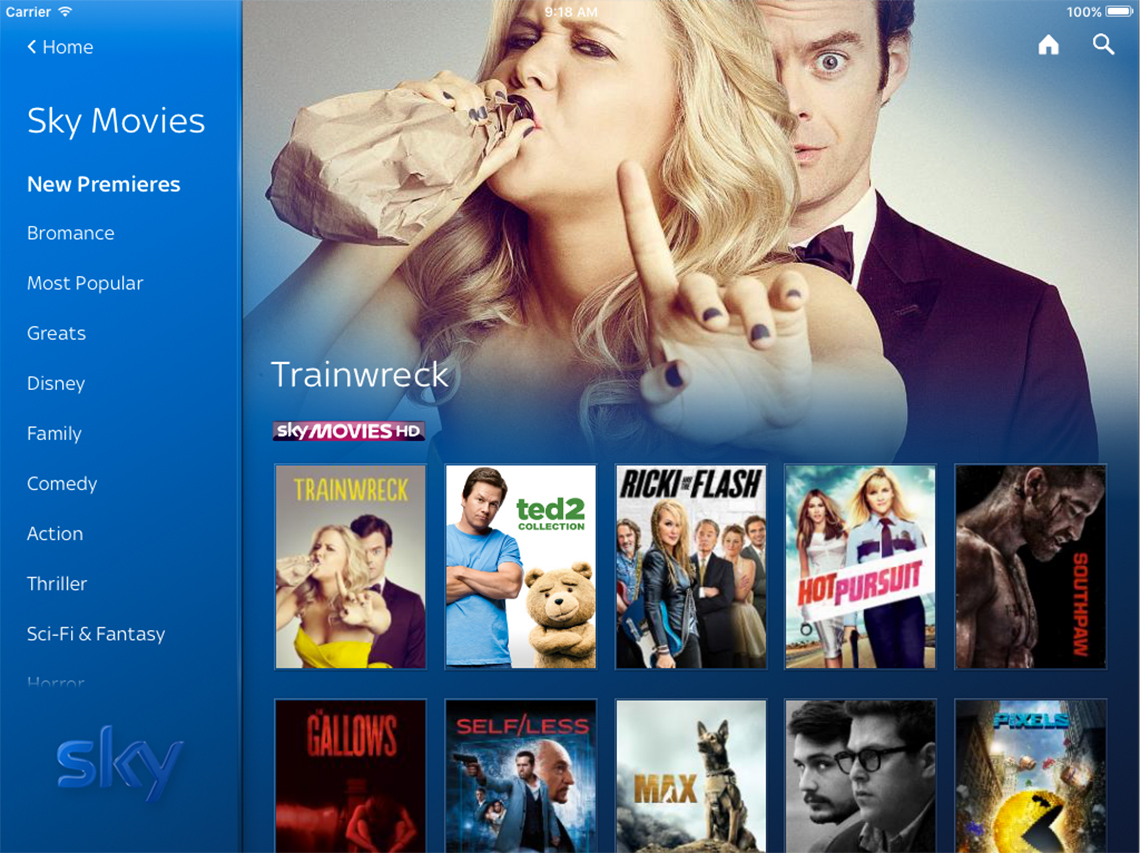 Process
iMobilize formed part of the huge team responsible for delivering SkyQ. The project was kept secret for over 2 years while it was being developed. The project was so complex and difficult to implement that it was given the code name Ethan as a way to denote it being mission impossible. iMobilize collaborated as part of the iOS team to develop the iOS application. This consisted of developing an iPad app that would essentially act as a second screen. The advantage of having the iPad as a second screen was the fact that it was mobile. Thus the marketing term fluid viewing started to be thrown around. A viewing experience that could transform and move around with it's user. Some of the features include:

– A TV Guide that allows you to browse what's on TV and record series or shows to your Set Top Box
– Watch live TV shows or recordings on your iPad
– Download recordings from the Set Top Box to your iPad
– A My Q section which allows you to see your recent recordings and downloads
– A Top Picks section to get easy access on the home screen to all the latest and greatest Sky content
– Take your iPad on the Go and watch live or catch-upTV with simply an internet connection.