Frequently Asked Questions
Some of the most common questions asked about Business startups.
With our business consultancy offer, Imobilize will help you out with all the necessary information adn tools to start your digital business. We're a company that does branding, Develop strategies, Develop websites that actually sell!
Branding For Profit is a brand new counterintuitive approach to creating a highly profitable brand. When starting a business, most people make the mistake of considering a brand to be simply the brand elements i.e the name and the logo. They create these elements, do a launch, and then wonder they struggle to make sales.
You'll be given access to a portal that contains Fast Start Branding Video Series, Brand style guide template, Branding for profit Kindle supported E-Book, The perfect story guide, Buyers Journey Template, The perfect customer template, The persuasive brand guide, Launch checklist and access to the Entrepreneurs and startup community. And moreover the knowladge about what logo suits you, how you should pick a brand name and all the information regarding your business idea.
Living in the digital world, a website is crucial for any business. If you have a business and don't have a website, you are probably losing out on opportunities for your business. A website can be used to accomplish many different marketing strategies to help your business grow. The web has a far more extensive reach than any other form of advertising. Your website will be the center of your company's online presence. You can advertise your business around the web on social networking sites, forums and through pay-per-click advertising programs.
Our one-to-one business consultancy servies allows us to understand your business model and make improvments to it and drive more sales.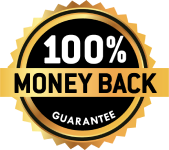 GUARANTEED SAFE CHECKOUT

Startup business Owner Packages
$999 Standard Startup

---

Branding for Profit Book - a Perfect Startup guide

1 Month Free Website Maintaince and Fixtures

100% Money Back Guarantee
---
$1499 Midway Startup

---

3 Month Free Website Maintaince and Fixtures

8 Social Media Post templates( Instagram only )

Branding for Profit Book - a Perfect Startup guide

100% Money Back Guarantee

2 hour business Consultancy
---
$2000 Corporate Website

---

1 Sales Landing page website

3 Month Free Website Maintaince and Fixtures

20 Social Media Post templates( Instagram only )

Branding for Profit Book - a Perfect Startup guide

Fast Start business startup package

100% Money Back Guarantee
---